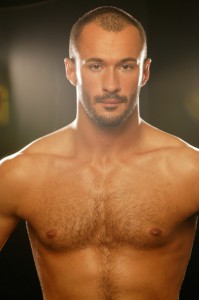 Wilfried Knight is a legend in the gay porn industry. He has filmed over 20 films for Lucas Entertainment as an exclusive model. Out Magazine named Wilfried Knight the Hottest Porn Star and DNA Magazine has listed Wilfried on their acclaimed Sexiest Men's list. This French stud has also proven to be one of the most professional and charming models in the industry.
Wilfried Knight is a true outdoors man and spends his time off camera with his beloved dog climbing and trekking up mountains. In addition to modeling Wilfried is a personal trainer and is nearing the end of his degree in Chinese medicine.
Wilfried Knight made his debut with Lucas Entertainment in premiere Auditions line Volume 1 and went on to lead roles in Manhattan Heat, Michael Lucas' Dangerous Liaisons, Obsession and Kings of New York. An industry favorite, the alluring and handsome Wilfried Knight never ceases to amaze porn lovers across the globe.