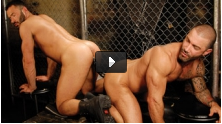 KINGS OF NEW YORK: WILFRIED KNIGHT + JUNIOR STELLANO
Scruffy French daddy Wilfried Knight gets yanked out of the trunk of a car by two ruff and buff cronies and led to a secret dungeon where he finds King of the New York Underground, Junior Stellano. Junior interrogates his captive, until Wilfried pulls his cock out of his underwear, hypnotizing him. Junior's cock comes out in due turn and Wilfried sucks him into passivity. The two strip each other's clothes off and Junior takes a big taste of Wilfried's hairy asshole. Wilfried shoves his cock down Junior's seedy throat and face fucks him, before settling in to a spit-soaked rimjob. The captive becomes the captor as Wilfried fucks Junior into submission. Grasping for a power play, Junior flips Wilfried and fucks him back. He resolves the situation with a double-sided dildo, which the two muscle studs fuck until Junior cums across his chiseled abs. Wilfried finishes on Junior's face and it's clear all debts have been settled… for now.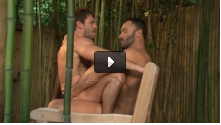 OBSESSION: WILFRIED KNIGHT + AVI DAR
Blue collar stud Avi Dar is raking grass before swarthy Wilfried Knight approaches and ravages his body. The hunks exchange passionate kisses and quickly strip out of their sweaty clothes and face dive into each other's pits and crotches. Avi bends over and spreads his hole for Wilfried's tongues and fingers, then takes all of the hot Frenchman's boner. They fuck in a variety of positions before hot cum explodes all over their toned bodies!
OBSESSION: WILFRIED KNIGHT + MATAN SHALEV
On a dark and stormy night, hairy fuckstud Wilfried Knight worships silky Matan Shalev's body, paying special attention to his dick, balls, and ass. They exchange blowjobs before Wilfried fucks Matan's willing hole, and pounds away. But Wilfried's hole is equally hungry and bends over to take Matan's manmeat. Wilfried blows his wad all over his hirsute bod, and gets a mouthful of Matan's warm jizz!
RETURN TO FIRE ISLAND: WILFRIED KNIGHT + ANDY KAY + RYAN RAZ
After chatting by the dock, Wilfried Knight follows twinks Andy Kay and Ryan Raz into a secluded part of the hotel. The trio strips and begins a hot and heavy makeout session. Andy and Ryan tongue Wilfried's thick piece simultaneously, then the three men form an oral daisy chain. Andy spreads his cheeks and rides Wilfried's meat, followed by Ryan taking his turn on the Frenchman's cock. All three spurt gigantic loads on each other's skin and lap it up!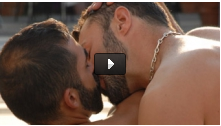 RETURN TO FIRE ISLAND: WILFRIED KNIGHT + MIKE DREYDEN
Hung and hairy men Wilfried Knight and Mike Dreyden cruise each other on the deck of the hotel, then quickly lock lips and grope each others hefty packages. The clothes come off, followed by Wilfried nose diving into his partner's pits and an exchange of sloppy blowjobs. Wilfried sticks his tongue in Mike's hairy pucker, and quickly stuffs his hard cock into the hirsute hole. The two blow thick wads all over their furry bodies!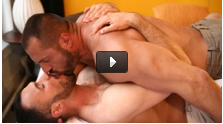 BROTHERS' REUNION: WILFRIED KNIGHT + ARPAD MIKLOS
Brothers' Reunion: Muscled hunks Wilfried Knight and Arpad Miklos nuzzle each other's furry chests and armpits. The two finish stripping and exchange blowjobs, quickly followed by Arpad spreading his legs and allowing Wilfried access to his hairy asshole. Both men then proceed to taste the other's toes, and Arpad rims Wilfried, readying his pucker for an anal assault. Wilfried then mounts Arpad in a variety of positions, exchanging passionate lip locks. After this action, Arpad shoots his load all over Wilfried's foot!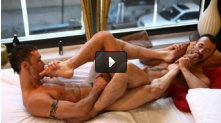 BROTHERS' REUNION: WILFRIED KNIGHT + ANTHONY MARKS
After arriving at his studio with his hunky sibling Anthony Marks, hirsute Wilfried Knight can't control his urges and the two start making out. They strip and start slobbering over each other's meaty schlongs. Anthony takes extra time to suck and nibble on Wilfried's toes, tonguing each with care. Wilfried then places Anthony's legs over his head and dives into his willing hole, spitting and fingering while Anthony gasps in delight. The two roll around again, and Anthony ends up on top of Wilfried, cock firmly planted in ass. The two fuck with incestuous might, pleasing each other as only brothers can!
BARCELONA NIGHTS: WILFRIED KNIGHT + FRANCISCO REYES
The story begins at leather bar Eagle Barcelona, where the hottest guys in Barcelona are drinkin' it up and having a good time. Two of the guys—newly muscled-up Wilfried Knight and cutie Francisco Reyes—cruise each other and head to the back room for some hot sucking and fucking on a pile of beer kegs. Bruce Beckham, Knight's boyfriend, is pissed, even though the two have an open relationship.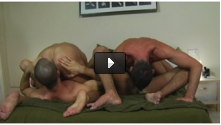 BARCELONA NIGHTS: WILFRIED KNIGHT + ROSS STEVENS + MICHAEL LUCAS + BRUCE BECKHAM
It's another wild night in Barcelona, and the guys hit mega-club Space where they party up a storm with chupito shots and the hottest dance music around (this scene was beautifully shot by Tony Dimarco with the club and crowd's enthusiastic permission). At the end of the night, Bruce Beckham, Wilfried Knight, Michael Lucas, and Ross Stevens head back to their apartment and…kick up the heat with a fun-filled foursome! After swapping spit in the living room, they swap partners in the bedroom. Soon the action becomes and all-out orgy of poking and stroking. An explosive cum-fest leaves the guys exhausted, happy, and looking forward to their next stop… Madrid!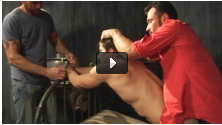 DANGEROUS LIAISONS: WILFRIED KNIGHT + J. + GUS MATTOX
Valentine Moore (Gus Mattox) sets up a photo shoot with Sebastian Lacroix (Knight). He uses another hot model (Lucas Entertainment exclusive J.) to seduce his prey and soon the shoot turns into a torrid fuck-fest. Moore and Lacriox take turns working J.'s taut butt when they're not busy kissing, sucking, or fucking each other. Lacriox is ridden with guilt as Moore snaps his final frame.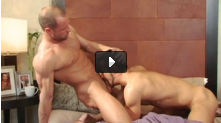 DANGEROUS LIAISONS: WILFRIED KNIGHT + KENT LARSON
Sebastian Lacroix (Lucas Entertainment exclusive Wilfried Knight) receives a call from his modeling agent: he's booked to shoot with Val Moore, the hottest photographer around. Tom Mercedes (Kent Larson), Lacriox's boyfriend, warns him about Moore's reputation: he is not to be trusted. As Lacroix professes his undying loyalty to Mercedes, their passion shows as the first sex scene begins. The hunky duo suck each other and eat each other's asses before flip-flop fucking. Mercedes pounds Lacroix to a steamy cumshot before jerking himself off.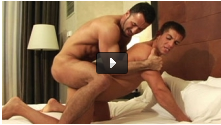 FILMING BRUCE BECKHAM: WILFRIED KNIGHT + BRUCE BECKHAM
In this deleted scene from Manhattan Heat, Wilfried Knight plows the fuck out of muscle slut Bruce Beckham!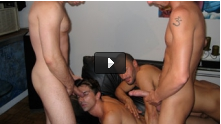 MANHATTAN HEAT: WILFRIED KNIGHT + MICHAEL LUCAS + J. + ERIK GRANT
Erik Grant and super-versatile Wilfried Knight pick up Michael Lucas and exclusive J. for a steamy foursome. Then the fun quickly turns into the kind of gang-banging fuckfest that Lucas Entertainment is best known for. Let's just say that J. had a hard time walking home afterwards!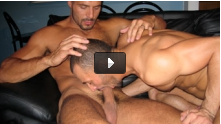 MANHATTAN HEAT: WILFRIED KNIGHT + ARPAD MIKLOS
Muscle stud Wilfried Knight finally asks his straight neighbor Arpad Miklos over for a beer. After some chit-chatting, Knight manages to seduce the brawny hetero stud, from sucking his huge dick to munching his hairy ass to getting him to fuck the living daylights out of him! The scene ends with one of the most explosive cumshots of the year… you gotta see it!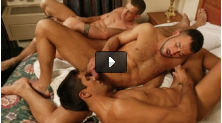 LOST: WILFRIED KNIGHT + CHRISTOPHE BLANC + RICHARD BLACK +LUCIANO HAAS
Hot Frenchie Christophe Blanc hears about all the fun he missed at the orgy from Richard Black and Wilfried Knight. At a restaurant, Knight recognizes smooth Latino heartthrob Luciano Haas from the photo that Lucas left behind, and invites him over for a hotel-room foursome. They all feast on Black's rock-hard cock before splitting up into pairs to suck each other off. Then Haas fucks Knight and Blanc fucks Black, both doggy-style, before switching it up for a giant sploogefest of an ending.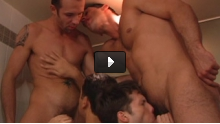 LOST WATERSPORTS REEL
Compilation watersports scene from the film LOST.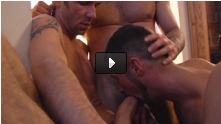 LOST: ORGY
Wilfried Knight and Richard Black throw an orgy party and invite the horse-hung duo of Chad Hunt and David Cody as well as newcomers Luke Stamm, Dan Bradford and Clay Price to join in the fun. Things start off with a raunchy suck-fest that centers around Hunt and Cody's large cocks, but then things flip to some assembly-line fucking with the bottoms on top.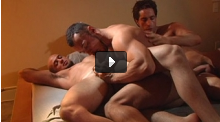 LOST: WILFRIED KNIGHT + MICHAEL LUCAS + ALEX CLARK
In a cab heading back into Manhattan, Michael Lucas has a flashback of the steamy night he's just had with buff studs Wilfried Knight and Alex Clark. The three get down and dirty with some heavy ass-eating and dick-sucking before some rough doggy-style fucking. Lucas and Knight take turns working Clark's tight ass, but then Knight gets on his back, lifts his legs above his head, and let's the other two dig in to an explosive climax. On his hurried way out, Lucas leaves behind a photo of his boyfriend, Luciano Haas, by accident. When he gets home, he decides not to tell Luciano where he was all night.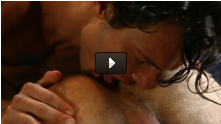 AUDITIONS VOL 28: A KNIGHT WITH WILFRIED: WILFRIED KNIGHT + CLAUDIO MARTIN
After a short interview with Michael, Wilfried pulls his shorts off and Claudio gets right to sucking, humping away at Wilfried's mouth all the while. Wilfried puts his legs in the air and offers his ass up to Claudio for his eating and fucking pleasure and the two plow their way to an explosive finale, after which Wilfried cleans up his own mess with his tongue.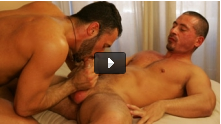 AUDITIONS VOL 11: WILFRIED KNIGHT: WILFRIED KNIGHT + ALBERTO
The fun kicks off as Wilfried Knight interviews goateed stud Alberto, who we learn has experience performing in everything from sex shows to ballet, all around Europe. And he loves to cum in public! Alberto chows down on Knight`s ass before licking his feet and biting his nipples. Then Knight fucks Alberto before exploding all over his face. "This is only the beginning!" says Alberto. "Next!" laughs Knight.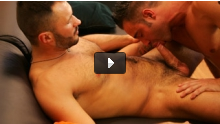 AUDITIONS VOL 11: WILFRIED KNIGHT: WILFRIED KNIGHT + MARTIN
We find out that Knight tried contacting tattooed stud Martin on a matchmaking website years ago but never got a reply! The tables turn as Martin ends up asking Knight to marry him during the audition interview. Instead, the two suck each other`s dicks and eat each other`s asses before mutually masturbating to a climax.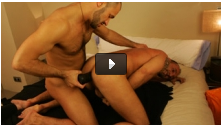 AUDITIONS VOL 11: WILFRIED KNIGHT: WILFRIED KNIGHT + PEDRO
Barcelona-born Pedro says he lives outside of Madrid but comes to town often to visit his boyfriend Alberto, who Knight had his way with in the first scene. Knight has his way with Pedro too, sucking and licking until finally ramming a huge dildo up his ass to get him off. Way kinky!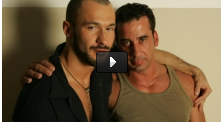 AUDITIONS VOL 11: WILFRIED KNIGHT: WILFRIED KNIGHT + ARMANDO
Muscle god Armando doesn't know very much English, but that doesn't stop Knight from getting to know everything about him. The two get down and dirty with some hot rimming and 69 dick-sucking, followed by plenty of hardcore ass-play. Then Armando fucks Knight doggy-style, with Knight proclaiming afterwards that out of 10, Armando`s an 11!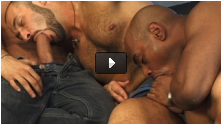 AUDITIONS VOL 11: WILFRIED KNIGHT: WILFRIED KNIGHT + ANTHONY + FABRICIO
Knight ends his five-day sex-fest with scruffy Anthony and smooth-skinned Fabricio. After some fun interview banter to break the ice, the three get heavy into sucking and fucking each other until they all jack off on Fabricio during an explosive conclusion to this unforgettable round of auditions.
AUDITIONS VOL 7: BARCELONA: WILFRIED KNIGHT + MILAN GAMIANI + ROSS STEVENS
Lucas exclusive Wilfried Knight (voted hottest porn star of 2005 by Out magazine) joins New York boy Milan Gamiani and blue-eyed dream guy Ross Stevens for the next audition. And Lucas throws in an oversize dildo to keep things interesting! A bearded Knight gets things started by making out with the newcomers, who are soon sucking and fucking like pros. Knight rams Gamiani's tight sculpted butt, and Stevens isn't far behind. While Stevens tops Gamiani, Knight puts the sex toy to good use on him before popping some cream. Stevens is happy to receive it before he and Gamiani follow with their own creamy cum shots. Knight and Stevens give Gamiani a taste of his own seed.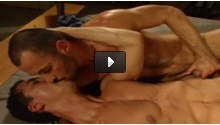 AUDITIONS VOL 2: WILFRIED KNIGHT + GABRIEL SINCLAIR
The steamy sex starts off with the pairing of super-stud Lucas Entertainment Exclusive Wilfried Knight and newcomer (and fellow Frenchie!) Gabriel Sinclair. After a lighthearted interview conducted by Lucas, the duo's explosive chemistry shows in some hot 69ing, some fine ass-chomping, and a wet conclusion via some hot-and-heavy mutual masturbation.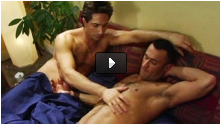 AUDITIONS VOL 1: WILFRIED KNIGHT + MICHAEL LUCAS
Watch Wilfried Knight's debut in Lucas Entertainment's Auditions Volume 01!